The Road Ahead: Navigating Alabama's Highways and Byways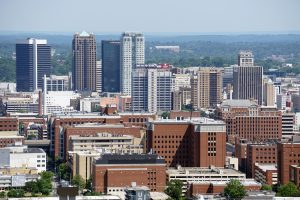 Alabama, the Heart of Dixie, boasts a rich history and diverse landscapes, from the sun-soaked Gulf Coast to the Appalachian foothills.
If you're planning a journey through Alabama, it's essential to familiarize yourself with the state's extensive road network and potential traffic issues.
To complement our comprehensive Alabama traffic camera coverage, this article offers a glimpse into Alabama's road system, highlighting common problem areas and summarizing its interstate highways.
Alabama's highways, such as I-65, I-20, and I-10, provide access to the state's diverse attractions, from the bustling cities of Birmingham and Mobile to the pristine beaches of the Gulf Coast.
Interstate System in Alabama:
Alabama's interstate system comprises five major highways, connecting the state's cities and providing access to neighboring states. These include: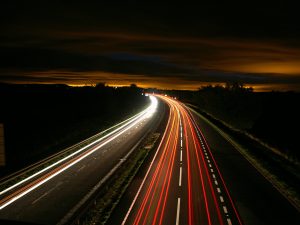 Interstate 10 (I-10): Running east-west, I-10 connects the Gulf Coast to Florida and Mississippi. It serves as a vital transportation artery for vacationers and commercial vehicles alike.
Interstate 20 (I-20): This east-west route traverses central Alabama, linking the state with Mississippi to the west and Georgia to the east. It also passes through Birmingham, Alabama's largest city.
Interstate 59 (I-59): I-59 runs northeast-southwest, connecting Birmingham to Chattanooga, Tennessee, and New Orleans, Louisiana.
Interstate 65 (I-65): As Alabama's primary north-south route, I-65 begins at the Gulf Coast in Mobile and stretches north to the Tennessee state line, passing through Montgomery, Birmingham, and Huntsville.
Interstate 85 (I-85): This route links Montgomery to the Georgia state line, providing access to Atlanta and the eastern United States.
Regular Problem Areas: Despite Alabama's comprehensive interstate system, certain areas are known for congestion and weather-related issues:
Birmingham: As the state's largest urban area, Birmingham is often plagued by traffic congestion, particularly during rush hours. I-20, I-59, and I-65 converge in the city, creating bottlenecks and slowdowns.
Mobile: The convergence of I-10 and I-65, coupled with the George C. Wallace Tunnel under the Mobile River, often results in traffic jams, especially during peak travel seasons.
Montgomery: Congestion is a common issue in Montgomery, particularly on I-85 and I-65. Downtown Montgomery can become particularly congested during peak hours.
Huntsville: Traffic in Huntsville is generally more manageable than in other Alabama cities. However, peak-hour congestion can still occur along I-565 and Memorial Parkway.
Weather-Related Problems:
Severe weather can wreak havoc on Alabama's roads, particularly during tornado season (March to May) and hurricane season (June to November). Heavy rain, strong winds, and flooding can lead to road closures and dangerous driving conditions, particularly in low-lying coastal regions. Stay informed about local weather conditions and be prepared to adjust your route if necessary.
Driving in Alabama offers the opportunity to experience the state's breathtaking landscapes and vibrant cities. By familiarizing yourself with its interstate system and staying aware of potential problem areas, you can better navigate Alabama's roads and avoid potential traffic issues. Be sure to consult our Alabama traffic camera coverage for real-time updates to help ensure a smooth and safe journey.