Maine Road Cams, Traffic Updates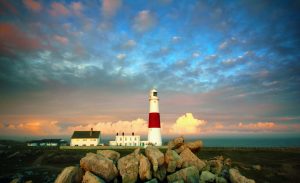 Welcome to our guide on Maine's Department of Transport road cams, where you'll find everything you need to know about the state's main routes, popular attractions, congestion and weather-related problem areas, and scenic routes and byways. Known for its rocky coastline, picturesque lighthouses, and dense forests, Maine offers drivers an unparalleled experience. The state boasts over 17 million acres of forest, 3,478 miles of coastline, and numerous picturesque byways, making it the perfect destination for road trips.
Maine's primary routes include Interstate 95 (I-95), which runs from the southern border with New Hampshire to Houlton at the Canadian border, passing through Portland and Bangor along the way. Another important route is U.S. Route 1, which meanders along the state's beautiful coastline and connects many of its most famous coastal towns.
Popular attractions throughout Maine include Acadia National Park, known for its granite peaks, rugged shoreline, and abundant wildlife; Baxter State Park, home to the state's tallest peak, Mount Katahdin; and the scenic coastal towns of Bar Harbor, Camden, and Rockland, each with their own unique charm.
Congestion is typically not a major issue in Maine, given its rural nature and low population density. However, during peak tourist season, which spans from late spring to early fall, drivers can expect increased traffic in popular tourist areas, particularly along coastal routes and near major attractions.
Weather-related problems on Maine's roads can arise, especially during winter months when snow, ice, and reduced visibility pose challenges for drivers. The state's Department of Transportation (MaineDOT) works diligently to keep roads safe and passable, but it's always a good idea to check the road cams and weather forecasts before venturing out.
Maine's scenic routes and byways offer travelers an opportunity to experience the state's natural beauty at a leisurely pace. Some of the most popular include the Acadia Byway, the Old Canada Road Scenic Byway, and the Rangeley Lakes National Scenic Byway. These routes showcase the state's stunning landscapes, from coastal cliffs and dense forests to serene lakes and charming small towns.