Alaska Road Cams and Current Driving Conditions.
Alaska is a state of unparalleled beauty and adventure. Whether you're planning a road trip, a vacation, or a relocation, you'll want to know what to expect on the roads and highways of the Last Frontier. That's where Alaska Road Cams comes in. We provide you with live traffic images and weather information from various locations across the state, so you can see the current road conditions and plan your route accordingly.
Alaska is a destination like no other. It's home to some of the most spectacular natural wonders in the world, such as Denali (the highest peak in North America), Glacier Bay National Park (a UNESCO World Heritage Site), and the Northern Lights (a dazzling display of colors in the night sky). Alaska also offers a rich cultural heritage, diverse wildlife, and countless outdoor activities for all seasons and interests.
One of the best ways to explore Alaska is by driving along its scenic routes and byways. These roads showcase the state's diverse landscape, from coastal views and mountain ranges to forests and tundra. Here are some of the most popular scenic drives in Alaska: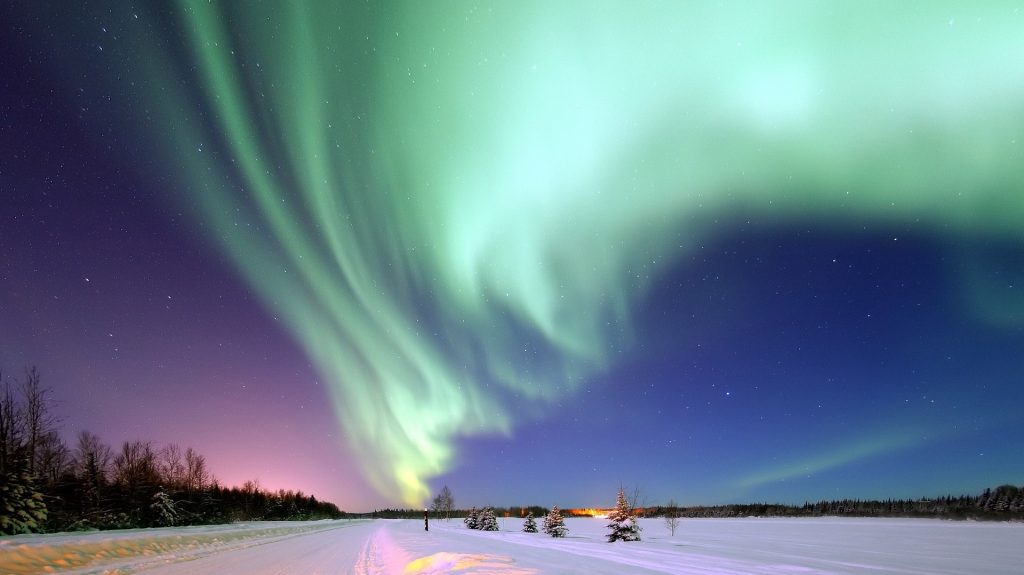 Seward Highway: This 127-mile highway connects Anchorage and Seward, offering stunning views of the Kenai Peninsula. Along the way, stop at Chugach State Park, which covers nearly half a million acres of diverse landscape. Hike the park's numerous trails, and marvel at the panoramic vistas from Flattop Mountain. As you continue south, take a break at the scenic pullouts along Turnagain Arm to soak in the breathtaking views.
Glenn Highway: This 189-mile highway connects Anchorage and Glennallen, passing through some of the most scenic valleys in Alaska. You'll see glaciers, rivers, lakes, and mountains along this route. Don't miss the Matanuska Glacier, the largest glacier accessible by car in the state. You can also visit the historic Independence Mine State Historical Park, where you can learn about the gold mining history of the area.
Parks Highway: This 323-mile highway connects Anchorage and Fairbanks, threading its way past some of Alaska's most iconic areas, including Denali National Park and Mt. McKinley. You'll also see charming towns, wildlife, and scenic overlooks along this route. You can stop at Talkeetna, a quirky town that serves as a base for mountaineering expeditions. You can also visit the Denali Park Visitor Center, where you can learn about the park's history, ecology, and wildlife.
Alaska has a network of main roads that connect its major cities and regions. These roads are well-maintained and open year-round, although some may have seasonal closures or restrictions due to weather or construction. Here are some of the main roads of Alaska:
Alaska Highway: This 1,387-mile highway runs from Dawson Creek, British Columbia, to Delta Junction, Alaska. It's the main route for travelers entering Alaska from Canada. It passes through scenic areas such as Kluane National Park, Tetlin National Wildlife Refuge, and the Tanana River Valley.
Richardson Highway: This 368-mile highway runs from Valdez to Fairbanks. It's the oldest highway in Alaska and follows the route of the Trans-Alaska Pipeline. It offers scenic views of glaciers, mountains, waterfalls, and historic sites.
Dalton Highway: This 414-mile highway runs from Livengood to Deadhorse. It's one of the most remote and challenging roads in Alaska, as it crosses the Brooks Range and the Arctic Circle. It's mostly used by truckers servicing the oil fields of Prudhoe Bay, but adventurous travelers can also drive it with proper preparation and caution.
Sterling Highway: This 142-mile highway runs from Tern Lake Junction to Homer. It's part of the Kenai Peninsula scenic byway and offers views of mountains, volcanoes, lakes, and rivers. It also passes through several fishing towns and villages, such as Cooper Landing, Soldotna, and Ninilchik.
Taylor Highway: This 160-mile highway runs from Tetlin Junction to Eagle. It's a gravel road that follows the route of the Klondike Gold Rush. It offers views of the Fortymile River, the Yukon River, and the historic town of Eagle.