Roads and Driving in North Dakota
North Dakota, a state known for its natural beauty and vast open landscapes, offers a unique driving experience for residents and visitors alike. With a well-developed interstate system and a diverse range of driving conditions, North Dakota's road network facilitates efficient travel throughout the state. However, there are a few areas that may experience regular congestion and weather-related challenges.
Regular Problem Areas:
Fargo-Moorhead Metropolitan Area: As the largest urban center in North Dakota, Fargo-Moorhead experiences significant traffic congestion during peak hours, especially on I-29 and I-94.
Bismarck-Mandan Metropolitan Area: The capital city of Bismarck and its neighbor, Mandan, form a busy metropolitan area that can experience traffic congestion, primarily on I-94 and US-83.
Grand Forks-East Grand Forks Area: This region sees traffic congestion on US-2 and I-29, particularly during rush hours and inclement weather.
Minot: As a growing city, Minot experiences traffic congestion on US-83 and US-2, especially around the Minot Air Force Base.
Interstate System in North Dakota: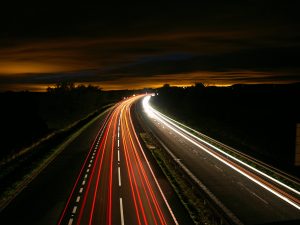 North Dakota's interstate system primarily consists of two major highways: I-29 and I-94.
I-29 runs north-south along the eastern edge of the state, connecting Fargo to Grand Forks and the Canadian border.
I-94 runs east-west across the state, providing a vital link between Fargo, Bismarck, and points beyond.
These two interstates intersect in Fargo, creating a hub of transportation activity in the region. In addition to these major highways, North Dakota also has several US and state highways that provide essential connections between cities and rural communities.
In summary, North Dakota's well-connected interstate system allows for efficient travel throughout the state, despite a few congestion-prone areas. Keep an eye on the road and traffic cams to stay informed about the latest conditions and enjoy the diverse driving experiences North Dakota has to offer.