New Mexico Live Road Cams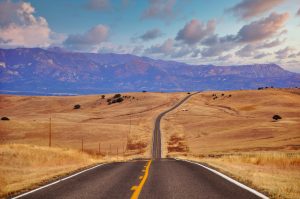 Welcome to New Mexico Road Cams, your ultimate guide to the road conditions and scenic views of the Land of Enchantment. Whether you are planning a road trip, commuting to work, or exploring the diverse and beautiful landscapes of New Mexico, our site will help you see what lies ahead with live camera images from various locations across the state. New Mexico is a state rich in culture, history, and nature. It is home to ancient Native American pueblos, historic Spanish missions, vibrant art galleries, and world-class museums. It also boasts some of the most stunning scenery in the Southwest, from the snow-capped peaks of the Sangre de Cristo Mountains to the white sands of the Tularosa Basin.
If you are looking for some scenic routes and byways to enjoy while driving in New Mexico, you have plenty of options to choose from. Some of the most popular ones include: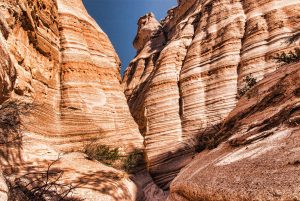 The Turquoise Trail: A 50-mile stretch of Highway 14 that connects Albuquerque and Santa Fe, passing through old mining towns, art studios, and mountain vistas.
The Enchanted Circle: A 83-mile loop that circles around Wheeler Peak, the highest point in New Mexico, offering views of alpine forests, lakes, and valleys.
The Geronimo Trail: A 154-mile route that follows the footsteps of the legendary Apache leader, showcasing the rugged beauty and cultural heritage of southwestern New Mexico.
The Billy the Kid Trail: A 84-mile loop that traces the life and legend of the infamous outlaw, featuring historic sites, museums, and monuments.
The High Road to Taos: A 56-mile drive that winds through the Sangre de Cristo Mountains, passing by charming villages, ancient churches, and scenic overlooks.
You can search for a specific road camera by name or location using our search bar.
Here are some of the main roads of each region:
Northwest: Interstate 40 (I-40), U.S. Route 491 (US 491), U.S. Route 550 (US 550), State Route 371 (NM 371)
North Central: Interstate 25 (I-25), U.S. Route 84 (US 84), U.S. Route 285 (US 285), State Route 68 (NM 68)
Northeast: Interstate 25 (I-25), U.S. Route 64 (US 64), U.S. Route 87 (US 87), State Route 104 (NM 104)
Central: Interstate 40 (I-40), Interstate 25 (I-25), U.S. Route 60 (US 60), State Route 14 (NM 14)
Southwest: Interstate 10 (I-10), Interstate 25 (I-25), U.S. Route 180 (US 180), State Route 152 (NM 152)
Southeast: U.S. Route 54 (US 54), U.S. Route 70 (US 70), U.S. Route 82 (US 82), State Route 18 (NM 18)