South Carolina Road Cams: Your Guide to the Palmetto State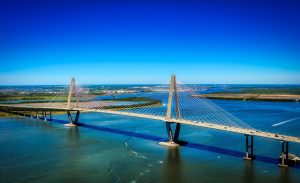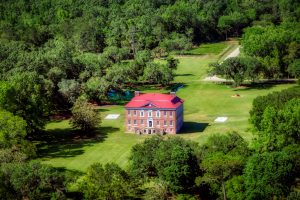 South Carolina is a state of contrasts, where the mountains meet the sea, where history meets modernity, and where charm meets adventure.
Whether you are planning a family vacation, a romantic getaway, or a business trip, you will find plenty of things to see and do in this diverse and beautiful state. And with the help of our road cams, you can also find the best routes, the latest traffic conditions, and the most scenic views along the way.
South Carolina is a state that invites you to drive. From its scenic byways that wind through its verdant countryside and historic towns, to its interstates that connect its bustling cities and coastal resorts, you will discover a state that offers something for everyone. You can drive through its rich history and culture, from its colonial beginnings and Revolutionary War battles, to its Civil War legacy and civil rights movements.
You can drive through its natural wonders and wildlife, from its majestic Blue Ridge Mountains and serene lakes, to its sandy beaches and barrier islands. You can drive through its culinary delights and entertainment options, from its famous barbecue and lowcountry cuisine, to its lively music and arts scenes.
No matter where you go in South Carolina, you will find friendly people, hospitable places, and memorable experiences. And with our road cams, you will also find the most reliable and up-to-date information on road conditions, weather forecasts, and traffic alerts. You can plan your trip ahead of time, or make spontaneous detours along the way. You can avoid congestion and delays, or find alternative routes and shortcuts. You can enjoy the journey as much as the destination, or make the journey your destination.
South Carolina is a state that awaits you to explore. And with our road cams, you can explore it with confidence and ease. So buckle up, start your engine, and get ready for an unforgettable road trip in the Palmetto State.
South Carolina has a network of highways and interstates that connect its major cities and regions. Some of the main routes are:
Interstate 26: This interstate runs from northwest to southeast, linking Spartanburg, Columbia, and Charleston. It also provides access to scenic attractions such as Congaree National Park and Edisto Island.
Interstate 95: This interstate runs along the eastern border of the state, connecting Florence, Sumter, Orangeburg, and Hardeeville. It also offers easy access to Savannah, Georgia and Hilton Head Island.
Interstate 85: This interstate runs from northeast to southwest, connecting Greenville, Anderson, Clemson, and Seneca. It also connects to Atlanta, Georgia and Charlotte, North Carolina.
U.S. Route 17: This route runs along the coast of South Carolina, offering stunning views of the Atlantic Ocean and the Lowcountry. It passes through popular destinations such as Myrtle Beach, Georgetown, Charleston, Beaufort, and Hilton Head Island.
U.S. Route 76: This route runs across the state from east to west, following the path of the Revolutionary War. It passes through historic towns such as Cheraw, Camden, Columbia, Newberry, Laurens, and Anderson.
South Carolina is blessed with diverse landscapes and natural beauty that can be enjoyed on a scenic drive. Some of the most recommended scenic drives are:
Cherokee Foothills Scenic Highway: This 122-mile route follows SC-11 from Gaffney to Fair Play, offering spectacular views of the Blue Ridge Mountains and Lake Keowee. Along the way, you can stop at landmarks such as Cowpens National Battlefield, Table Rock State Park, Caesars Head State Park, and Oconee State Park.
Edisto Island National Scenic Byway: This 16-mile route follows SC-174 from Edisto Island to Edisto Beach, showcasing the coastal charm and wildlife of the Lowcountry. Along the way, you can stop at attractions such as Botany Bay Plantation Heritage Preserve and Wildlife Management Area, Edisto Island Serpentarium, and Edisto Beach State Park.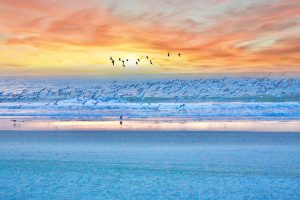 Falling Waters Scenic Byway: This 26-mile route follows SC-107 from Walhalla to Mountain Rest, offering stunning views of Sumter National Forest and the Chattooga River. Along the way, you can stop at attractions such as Oconee Station State Historic Site, Stumphouse Tunnel Park, Issaqueena Falls, and Oconee State Park.
Savannah River Scenic Byway: This 100-mile route follows SC-28 from McCormick to Clarks Hill Lake, following the course of the Savannah River. Along the way, you can stop at attractions such as Hickory Knob State Resort Park, Calhoun Falls State Park, Baker Creek State Park, and Hamilton Branch State Park.