Montana Road Cams: Explore the Treasure State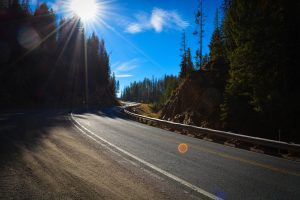 Montana is a U.S. state located in the northwestern region of the country. It is the fourth largest state by area, but one of the least densely populated states, with an average of just six people per square mile. Montana is known for its diverse and beautiful natural scenery, from the Rocky Mountains to the Great Plains. Montana has many attractions for visitors and residents alike, such as Glacier National Park, Yellowstone National Park, Little Bighorn Battlefield National Monument, and Lewis and Clark National Historic Trail.
Montana has a well-developed road network that connects its major cities and towns, as well as its scenic and historic sites. Some of the main routes in Montana are Interstate 90, which runs east-west across the state; Interstate 15, which runs north-south along the western border; U.S. Route 2, which follows the northern edge of the state; and U.S. Route 93, which traverses the western part of the state. Montana also has many state highways and secondary roads that offer access to more remote and rural areas.
Montana road cams are a useful tool for travelers who want to check the road conditions and traffic situation before hitting the road giving a real-time view of the weather, congestion, accidents, construction, and other factors that may affect driving. Montana road cams can help drivers plan their trips more efficiently and safely, as well as enjoy the scenic views along the way.
Montana road cams also showcase some of the most scenic routes and byways in the state, which are ideal for leisurely drives and sightseeing.
Some of these routes include Beartooth Highway, which climbs to over 10,000 feet in elevation and offers stunning views of the Beartooth Mountains; Going-to-the-Sun Road, which crosses Glacier National Park and features glaciers, waterfalls, wildlife, and alpine meadows; Flathead Lake Scenic Byway, which circles around the largest natural freshwater lake west of the Mississippi River; and Big Sky Back Country Byway, which follows a historic wagon trail through rolling hills and prairies.
Whether you are looking for adventure, relaxation, or culture, Montana has something for everyone. Explore the Treasure State with Montana road cams and discover its beauty and diversity.