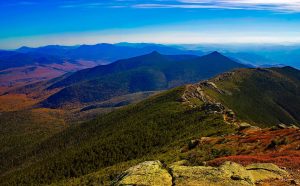 New Hampshire, the Granite State, is known for its picturesque landscapes, historic landmarks, and friendly small-town charm. It's the perfect destination for those who love exploring the outdoors while taking in the beauty of the East Coast. This site brings you live road cams from the New Hampshire Department of Transportation (NHDOT), providing real-time traffic, weather, and scenic route information to help you navigate your way through the state.
Manchester
As the largest city in New Hampshire, Manchester boasts a thriving arts and culture scene, with the historic Palace Theatre and the Currier Museum of Art drawing visitors from near and far.
Nashua
Nestled along the Nashua River, this bustling city is known for its shopping opportunities, beautiful parks, and the annual Winter Holiday Stroll that brings the community together.
Concord
The state capital, Concord is steeped in history, with the gold-domed State House, the New Hampshire Historical Society, and numerous historic sites to explore.
Portsmouth
A picturesque coastal city, Portsmouth is a popular destination for its historic downtown, waterfront dining, and the Strawbery Banke living history museum.
Dover
As one of the oldest settlements in New Hampshire, Dover features a rich history, beautiful parks, and a thriving arts scene with the Children's Museum of New Hampshire and the Woodman Institute Museum.
New Hampshire's road network primarily consists of two Interstate highways: I-93 and I-89, as well as several U.S. and state routes. I-93 runs north-south through the heart of the state, connecting the capital city of Concord to the Massachusetts border and beyond. I-89, on the other hand, travels northwest from Concord, eventually reaching the Vermont border. These highways serve as the primary routes for commuters and travelers alike, with popular attractions such as the White Mountains, the Lakes Region, and the seacoast accessible along these corridors.
One of the most common traffic issues in New Hampshire is congestion, particularly along I-93 and I-95 during peak travel times.
Seasonal tourism also contributes to increased traffic during the summer months and winter ski season.
Weather can be a major factor in road conditions throughout the year, as snow and ice during the winter months can lead to treacherous driving conditions, while summer thunderstorms can cause flooding and poor visibility.
New Hampshire is home to several breathtaking scenic routes and byways, perfect for leisurely drives and sightseeing. The Kancamagus Highway, a 34-mile stretch of Route 112 through the White Mountain National Forest, offers stunning views of the Presidential Range and the Swift River.
Another popular route is the Connecticut River Byway, which follows the river along the Vermont and New Hampshire border, offering picturesque farmland views and quaint New England villages.