Washington State Traffic & Road Conditions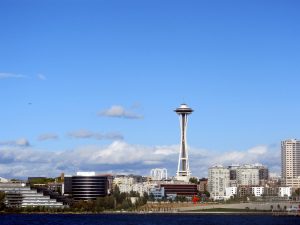 Welcome to your ultimate guide and live camera network for Washington State traffic and road conditions! As your trusted travel companion, we strive to keep you informed and prepared for any challenges you may encounter on your journey through the diverse landscapes of the Evergreen State. Our user-friendly platform is tailored for both residents and visitors alike, providing real-time, up-to-date information on traffic conditions, weather patterns, and road maintenance in every corner of Washington State.
This beautiful state is known for its breathtaking scenery and distinct climate, which can vary significantly from one region to another. Drivers in Washington State often face unique challenges, such as navigating through mountain passes, contending with coastal storms, and dealing with seasonal fog. Our extensive network of road and traffic cameras spans the entire state, offering valuable insights into road conditions and potential hazards, allowing you to plan your trip accordingly and travel with confidence.
Some areas in Washington State are particularly prone to weather-related disruptions and heavy traffic, making it crucial for drivers to have accurate, up-to-the-minute information. Our platform specifically highlights these regions, providing you with the most relevant information to ensure a smooth and safe journey. Among these areas are:
Snoqualmie Pass: Located in the Cascade Range, this mountain pass experiences heavy snowfall during winter months, leading to frequent road closures and hazardous driving conditions.

Stevens Pass: Another crucial mountain pass in the Cascades, Stevens Pass also sees significant snowfall and occasional closures due to avalanches and weather-related incidents.

The Puget Sound Region: As the most populous region in Washington State, this area is notorious for its heavy traffic, particularly during rush hour. Our live cameras help you navigate through congested areas with ease.

The Spokane Region: Eastern Washington's largest city, Spokane, is known for its variable weather patterns, including dense fog in the fall and winter months. Our platform offers real-time visibility data for safe and efficient travel.
In addition to these region-specific challenges, our platform also focuses on the main traffic hubs within Washington State. Let's introduce you to the five most important traffic cities in the state and how our platform can help you navigate them efficiently: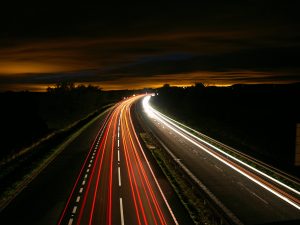 While you're exploring the beautiful Evergreen State, don't miss out on some of the scenic drives that showcase the best of Washington's natural beauty. Our platform provides information on weather conditions along these routes, ensuring that you can plan your trip with the most accurate and timely data available. Discover the serenity of the Olympic Peninsula, home to the Hoh Rain Forest, one of the largest temperate rainforests in the U.S., or take a leisurely drive through the picturesque Cascade Loop, which offers stunning views of the Cascade Mountains and surrounding landscapes.
Our platform features a user-friendly interface that allows you to customize your experience. Choose from a variety of map overlays, such as weather conditions, to tailor the information displayed to your specific needs. Our platform is also compatible with a wide range of devices, ensuring that you can access our Washington State road cams whether you're at home, at work, or on-the-go.
We understand that safety and efficiency are paramount when it comes to traveling through Washington State, and our goal is to provide you with the most accurate and timely information possible. Our dedicated team continually updates our camera network and traffic data to ensure that you always have the most up-to-date information at your disposal.
Our Washington State road cams platform is designed to make your travel experience as seamless and enjoyable as possible. We invite you to explore our extensive camera network, take advantage of the valuable resources we offer, and keep yourself informed on the latest traffic and road conditions. Safe travels, and we hope you enjoy your time in the beautiful Evergreen State!